Calzone's Adventure
Hello everybody!
As promised, today the new 1.0.8 update for Calzone's Adventure is being released.

Before I'm getting started, I want to say thanks to the guys at itch.io for featuring my game on their twitter account! That was a huge surprise and I'm so happy more people can enjoy my game.
Also thanks to RockyBytes and IndieRetroNews for writing short articles/reviews of Calzone's Adventures.
Alright, back to the new update:

Most of the work has been put into creating a new UI for setting up your controls. The old one didn't seem very inviting, had bugs and you couldn't even tell that gamepads were supported.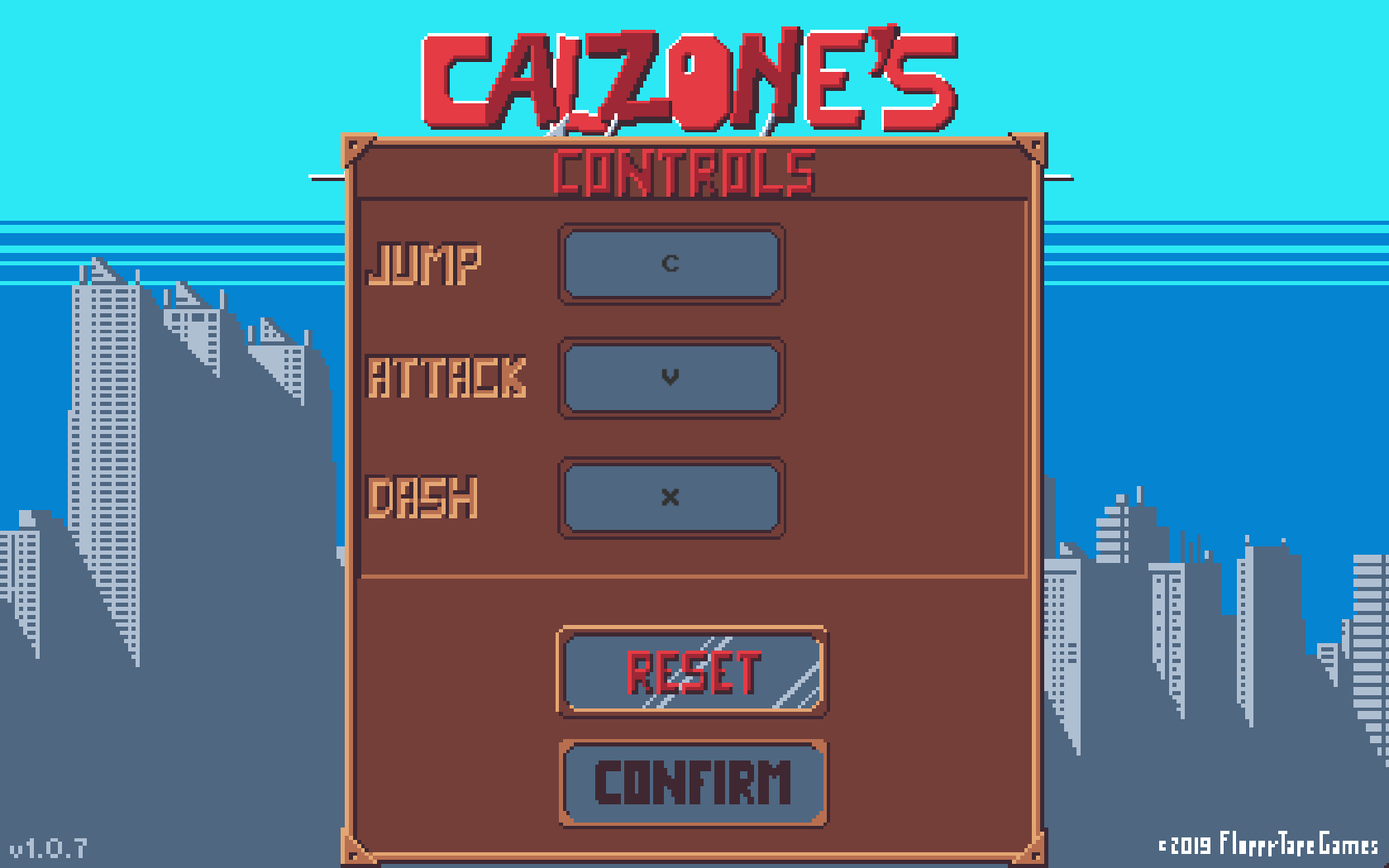 Totally unacceptable ;)

Here's the new UI, which clearly shows that the gamepad is supported and also allows you to use both, gamepad and keyboard at the same time without rebinding your controls. That was pretty annoying with the old UI.
This also eliminates the need for setting the controls during the game, which was removed.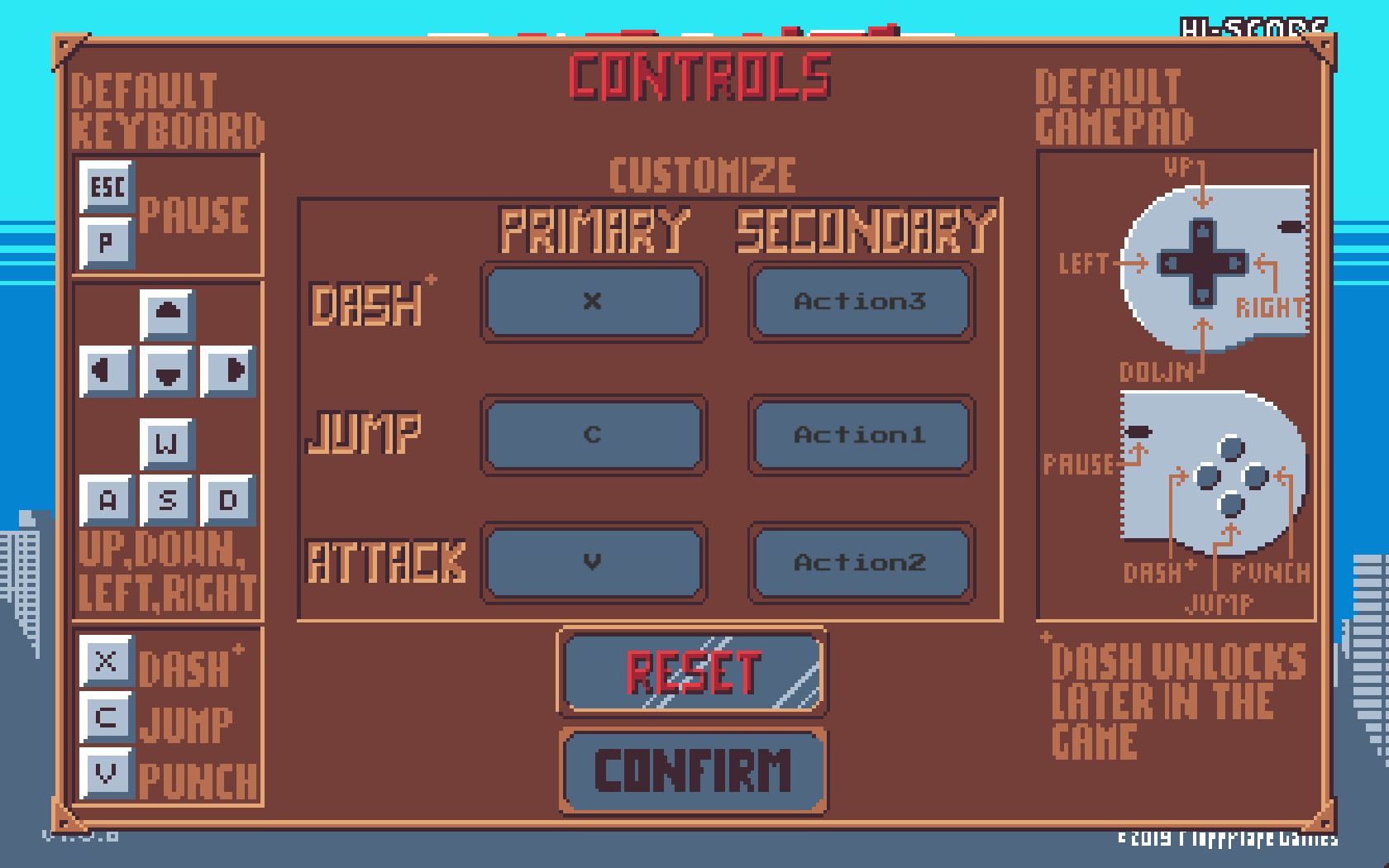 That's better!

And people also got confused why the "dash" button didn't work...it works, but not until you beat the first boss. Now everything should be much clearer.



Here's the full list of changes:


-Input settings menu completely redone
-Controller support clearly shown
-Multiple bindings: keyboard + gamepad can be set at the same time
-Controller settings during gameplay disabled
-Fixed some issues with the level layout in 1-1, 1-3, 2-4, 3-2, 3-3 and 3-4
-Changed some menu layouts slightly
-Can of Tuna now has a warning sound when it's about to run out
-Can of Tuna visibility improved
-Holding a direction key will not skip cutscenes anymore
-Fixed some issues with the level layout in 1-3
-Fixed some smaller sound issues
-The main menu now displays the current highscore
-small update to the manual




Unless there are any other major issues I need to fix, I'll wrap things up with a nice, long postmortem, later this month. Thanks again for the support and enjoy Calzone's Adventure!

Files
Calzone's Adventure 1.0.8 (ZIP)
25 MB
May 02, 2019
Calzone's Adventure 1.0.8 (Installer EXE)
21 MB
May 02, 2019
Calzone's Adventure Manual (PDF)
1 MB
May 02, 2019